CONSULTATION
800 401-6608
Executive Protection for Families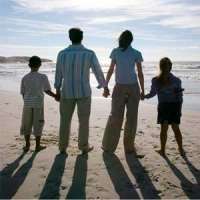 Both VIPs and Corporations across the globe recognize the importance of Specialized Bodyguard Services for high risk security management which include, but are not limited to: their personal safety, their CEOs safety, their employees safety, etc...
However, they also recognize that their most valuable assets (their families), are at risk as well. These risks may be a direct result of their wealth, political status, celebrity status, their corporate status, what their company produces, who and what these companies are contracted for, etc...
Drago Protective Services, is a uniquely qualified, and specialized security firm that has conducted and supervised countless High Threat Security Details, and High Risk Security Teams for the families of VIPs and CEOs, as well as conducted High Risk Security Details for Senior Members of Foreign Royal Families, Dignitaries, and VIPs across the globe which include, but are not limited to: infants, small children and toddlers, pre-teens, teenagers, and adults.
Moreover, Drago Protective Services has the resources to provide our clients with both male and female DSAs (Detail Security Advisors), as well as DSAs with emergency medical training; furthermore, our firm's High Risk Security Teams mirror the Secret Service's High Risk Security Management Protocols for all of our security details.
So whether the threat to our clients families arise through the possibility of an attempted kidnapping, or through the sudden onset of a medical emergency, our clients can rest assured that that which matters most to them will, always be protected!
Security Agency B-1700028